Feilden Clegg Bradley beats Fosters and Grimshaw to arts complex
Feilden Clegg Bradley Studios has won a design competition to deliver a new Faculty of Arts building for Warwick university's campus in Coventry.
The practice, which won the Stirling Prize in 2008, beat Foster & Partners, Grimshaw Architects, White Arkitekter and Wilkinson Eyre for the commission in the competition, run by RIBA.
RIBA said Feilden Clegg Bradley's designs "unanimously scored most highly for the quality criterion" by the competition's judging panel, who were assessing responses to a brief for a building that "encourages collaboration and allows creativity and innovation to flourish".
The new building will be close to Warwick Arts Centre and aims to increase the university's appeal as a cultural destination by offering new performance and exhibition space, and language-training opportunities for use by students and the local community.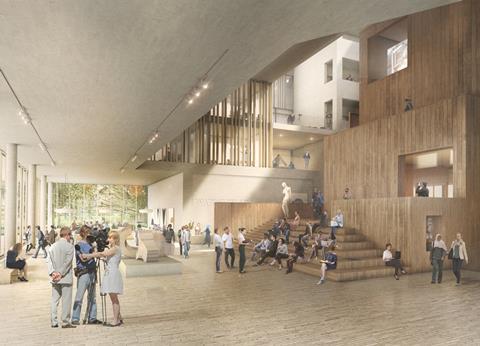 Feilden Clegg Bradley partner Andy Theobald said: "This will be a very significant new building for the campus and one that will embody the cultural values of both the university and the faculty.
"We are very much looking forward to an exciting collaboration with the faculty to develop our competition-winning proposals and together create a building for interaction, learning and research right across the humanities."
Cindy Walters, RIBA adviser and director at Walters & Cohen Architects, said the winner's proposals had "shone in an extremely strong field".