Alison Brooks Architects to replace garages with 85 homes
Hackney council has appointed Alison Brooks Architects as lead architect and consultant for a housing project on the Lincoln Court estate in north-east London.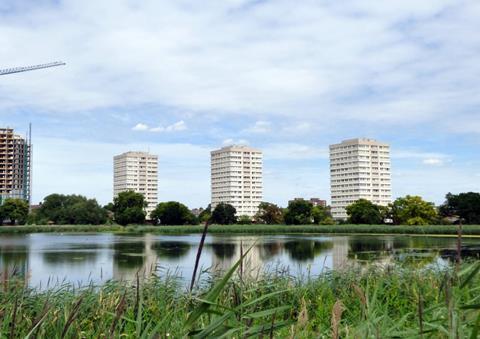 The 2008 Stirling Prize winner will draw up designs to replace the 50-year-old garages and deck spaces at Lincoln Court (pictured), near Stamford Hill, with up to 90 new homes.
Around two thirds of the homes would be for social rent and shared ownership, with the remainder for outright sale.
The homes are expected to be completed by 2022.