Nearly half of project's contracts have been awarded
Four more firms have been awarded work on the £1.1bn East Bank project in east London.
Kilnbridge, Bourne Steel, Techrete and Michael J Lonsdale have all won roles on the Stratford Waterfront cultural precinct, which together with UCL's new Stratford campus makes up the East Bank project.
The London Legacy Development Corporation (LLDC) is the client for Stratford Waterfront.
Stratford Waterfront, which is being project managed by Mace and masterplanned by Allies and Morrison, is made up of new sites for the V&A, Sadler's Wells, BBC and UAL's London College of Fashion.
In total, 14 packages worth £182m have been awarded to date. There are around 35 packages in total to be awarded, with the work awarded so far equal to around 45% of the total budget.
Speaking to Building, Rosanna Lawes, executive director of development at the LLDC, said the remaining contracts were due to be awarded by Christmas and that fit-out across the four cultural institutions was expected to be finished by the end of 2022.
Kilnbridge has been awarded the £30m contract to carry out the construction of the frames for the BBC and Sadler's Wells buildings. The Canning Town-based firm was chosen last month and will start on site in April.
Bourne Steel, which is based in Poole, Dorset, has been appointed to the £11.6m structural steel frame contract for the V&A East and is set to start work in July.
Techrete will design, manufacture and install the precast concrete facades for the UAL's London College of Fashion, BBC and V&A East buildings. The contract, which is worth £18m, was awarded last month, with the firm set to start on site in November.
And Langley-headquartered engineer Michael J Lonsdale was this month appointed to the £33m M&E contract at the new London College of Fashion.
Sitewide contracts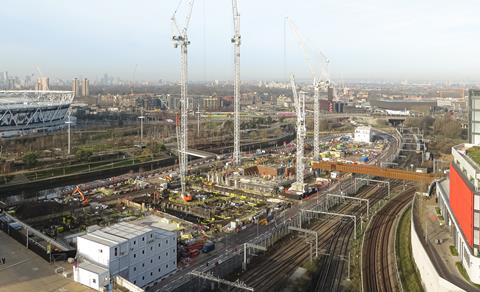 Masterplanner: Allies and Morrison
Project management partner and principal contractor: Mace
Enabling works: Blu-3
Substructure: Careys
Site accommodation: Premier Modular
Carpenters Land Bridge architect: Camps Felip Arquitecturia
Carpenters Land Bridge builder: Graham
Common site services: Clipfine
Temporary services: Woodlands Site Services
UAL's London College of Fashion packages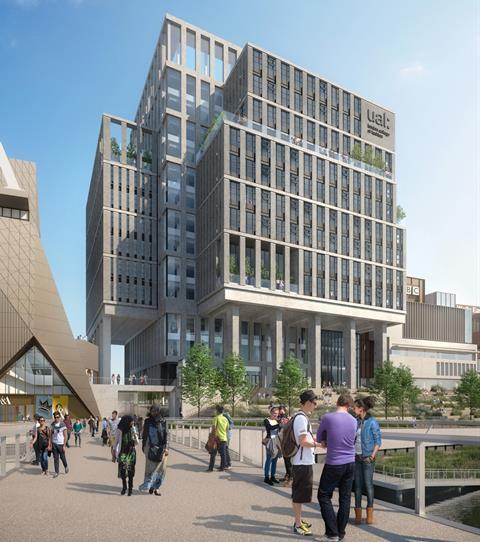 Architect: Allies and Morrison
Frame: Expanded
Precast concrete works: Techrete
Mechanical, electrical and public health works: Michael J Lonsdale
V&A packages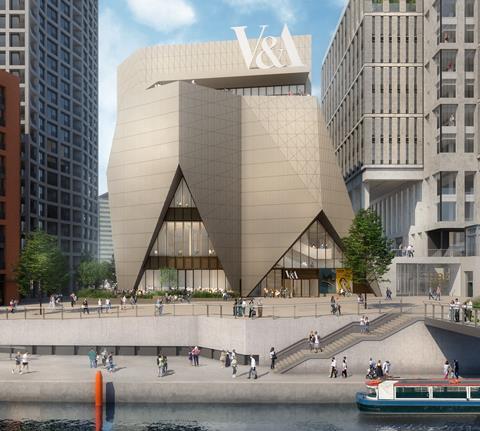 Architect: O'Donnell + Tuomey
Concrete cores: Coffeys
Frame: Bourne Steel
Precast concrete works: Techrete
BBC packages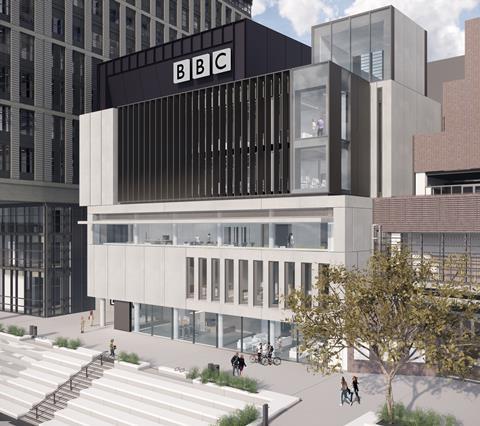 Architect: Allies and Morrison
Frame: Kilnbridge
Precast concrete works: Techrete
Sadler's Wells packages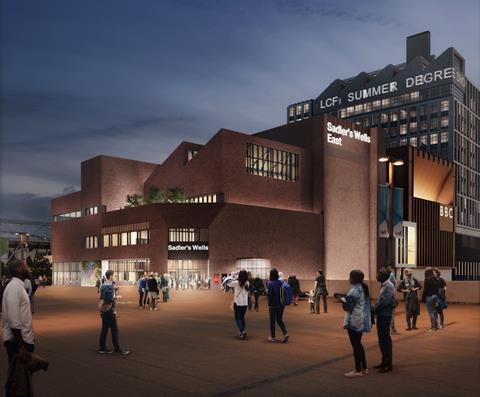 Architect: O'Donnell + Twomey
Frame: Kilnbridge