Contractor sees profit before tax jump 68% with construction division's margins up to 4.1%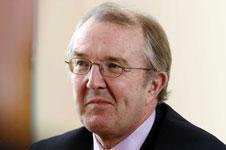 Carillion's profit before tax jumped 68% in the first half of the year driven by strong performance of its UK and Canadian construction businesses.
In the contractors' first half results, released this morning, profit before tax was £64m compared with £38m in the same period last year, although revenue fell 12% from £2.45bn to £2.16bn.
The construction division outside of the Middle East, which comprises businesses in the UK and Canada and is being downsized, achieved operating margins of 4.1% compared with 1.6% last year thanks to a "highly selective" bidding approach.
This saw the division raise operating profit by 69% to £26m, despite revenue falling by a third to £632m.
However, the firm's construction division in the Middle East fared less well with operating profit falling 27% to £14m and revenue falling a fifth to £202m.
Chief executive Richard Howson told Building that Carillion's "resilient business model" and refusal to chase volume had helped it achieve the results.
He emphasized that 92% of the revenue for 2012 had been achieved already through secure and probable orders.
Carillion reported £2.2bn of new and probable orders won in the first half, with total orders and probable orders standing at £18.3bn.
Howson said the firm had developed a business model over the past decade which meant it could offer a "very high level of competence in terms of design and construction, ability to privately finance schemes and then offer asset management over 25-30 years in the UK, Canada and the Middle East."
He added: "We have not chased volume so we have not had to compromise overly on margins. This has resulted in low bid costs – we've had a rigorous approach on cost over the past three to four years."
He said significant contract wins in recent months included a 10-year property and facilities-management contract for Oxfordshire council that could be worth up to £700m over its lifespan and was won in April.
Carillion is now chasing three to five similar contracts in the public sector.
Carillion chairman, Philip Rogerson, said: "Carillion delivered a robust first-half performance, in line with the board's expectations, despite market conditions remaining challenging. Given the strength of our business model, order book and pipeline of contract opportunities, we remain on track to deliver full-year results in line with expectations and to achieve our medium-term targets, namely to deliver growth in support services and to double our annual revenues in the Middle East and in Canada in the five-year period to 2015, in each case to around £1bn."