Bridge will be closed until the new year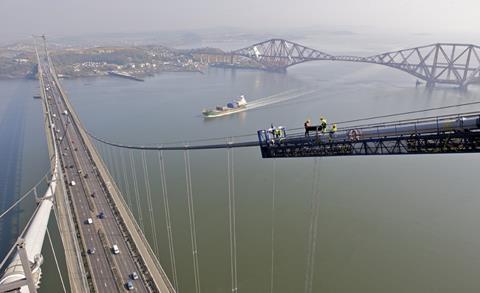 Structural faults have closed the Forth Road Bridge until the new year, Scotland's transport minister Derek Mackay has said.
The closure came into force at midnight after engineers discovered faults that "were more serious that had earlier been thought", according to Transport Scotland.
In an update this morning Mackay said it would need to be closed for at least three weeks to repair the bridge and safety was "paramount".
The closure has already caused traffic chaos, with queues of up to 11 miles on alternative routes.
Commenting on the news, Simon Light, Arcadis UK client development director, said: "The impact of closures on the Forth Road Bridge will be significant, both socially and economically – it is another example of the problems associated with our ageing UK infrastructure.
"If we are to ensure that our infrastructure network remains fit for purpose, we need to see a more consistent UK-wide approach from Government to investment.
"While there was a clear commitment in the recent Autumn Budget to protect the £15 billion already approved by the Road Improvement Strategy, the 37% cut in transport budget for the remainder of this parliament will have a dramatic impact on the delivery of day-to-day activities, such as road maintenance."