Fit-out specialist reports £0.5m loss as revenue edges up to £40.6m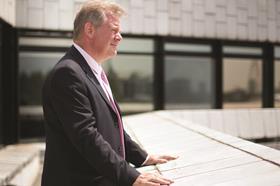 Styles & Wood has reported a reduced loss of £0.5m for the six months ended 30 June 2012, down from £0.9m the previous year.
Revenue at the fit-out specialist edged up to £40.6m from £40.3m, while pre-tax underlying profit nudged into the black at £0.1m, following on from a£0.2m loss for the same period last year.
Tony Lenehan, chief executive, said: "While the wider current economic environment remains particularly challenging our ability to focus on aligning our interests with the business needs of our customers has been reflected in our encouraging first half performance.
"At the same time the Group has been able to diversify to provide a more resilient model and encouraging progress has been made in securing sustainable business interest in new sectors. This emphasises the transferrable nature of our core skills sets.
"Our improved results, with both increased profit and margin, demonstrate the efficiencies of our new organisational structure, hard work of our teams and a selective approach to market opportunities.
"With our growing order book and strong balance sheet, the Group is well positioned to build on its progress in the traditionally stronger second half of the year."