Firm says diversification strategy is paying off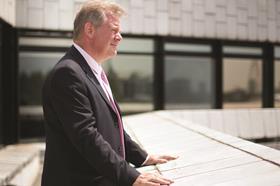 Fit out specialist Styles & Wood Group saw its pre-tax profit rise 68% last year on flat revenue of just under £100m.
The firm achieved a pre-tax profit of £806,000 for the full year 2012 up from £479,000 the previous year.
Revenue fell by 3% to £98m while the firm's net cash position dropped 46% from £6.7m in 2011 to £3.6m.
Styles & Wood said its diversification strategy including a move into healthcare refurbishment had paid off with projects won including a third scheme for Chesterfield Royal Hospital NHS Foundation Trust.
Chief executive Tony Lenehan said: "I am pleased to report another year of strategic development as we focus on creating a sustainable platform for continued growth. The improvement in both underlying profit and EPS reflects our success in maintaining a selective approach to new opportunities, whilst simultaneously investing in the future. We have seen the impact of the group's diversification strategy being realised with a significant level of business being delivered from new strategic sectors.
"Although our order book is ahead of last year, market conditions in the first quarter of 2013 have been challenging and competitive pressure remains strong. We are confident that the group's portfolio of property support services across a number of sectors will provide a solid foundation for sustainable profitable growth as and when the market recovers."