Acquisition of 50-strong consultant part of fit-out firm's plan for expansion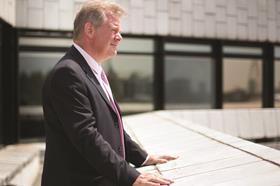 Fit-out specialist Styles & Wood has acquired M&E and environmental consultant the GDM Group for £4m.
The 50-strong GDM Group, based in Dartford, specialises in engineering and project management services in the retail, education, and commercial sectors, as well as data centres. The firm has worked with blue-chip clients.
All GDM employees will remain employed by the business, which will be positioned within the wider Styles & Wood group.
In its unaudited financial results for the year ended 30 April 2016, GDM delivered revenue of £7.9m, and £1m in underlying pre-tax profit.
Styles & Wood expects the acquisition to enhance its earnings from its 2017 financial year.
Tony Lenehan (pictured), CEO at Styles & Wood, said: "There is a clear trend in the market towards multidisciplinary service provision for blue-chip clients, and this acquisition builds upon the strength of both businesses, as experts in project delivery in live environments."
Gary Draper, director at GDM, said "The business is in great shape and coming under the Styles & Wood umbrella will provide the company and all of our employees with greater opportunities for development and an even stronger platform, both operationally and financially, for growth in the years ahead."
The GDM purchase comes after Lenehan told Building last April that Styles & Wood was eyeing expansion through acquisitions, with the acquisition plan focusing on expansion of its portfolio services offering, property management facilities service, and technical support.