Government unveils plans for nine new prisons as first four departments agree to 30% spending cuts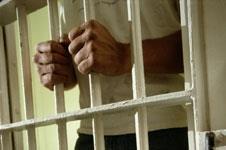 The government has unveiled plans to build nine new 'super prisons' in England and Wales, funded by selling-off inner-city Victorian jails for housing developments.
Under the plans five of the new prisons will open by 2020. About 10,000 inmates will be moved to the new prisons, in a move the government estimates will save it £80m a year in running costs.
The policy - which the government says will allow over 3,000 new homes to be built - will form part of chancellor George Osborne's spending review on 25 November. The Victorian prison site at Reading will be the first to be sold for housing.
Osborne said: "So many of our jails are relics from Victorian times on prime real estate in our inner cities.
"So we are going to reform the infrastructure of our prison system, building new institutions which are modern, suitable and rehabilitative. And we will close old, outdated prisons in city centres, and sell the sites to build thousands of much-needed new homes."
Osborne also announced he has secured agreement from four government departments - transport, local government, the environment and the Treasury - to cut their spending by an average of 30% over the course of this parliament ahead of the spending review.
The chancellor George Osborne and justice secretary Michael Gove set out their prison building programme plans on a visit to Brixton prison, a Victorian prison in south London.
Building first linked the government to a potential £4bn prison building programme in July, after Gove announced plans to replace ageing Victorian prisons with modern "hub" facilities.
Gove's department is understood to be drawing on proposals first made by the right-leaning think tank, Policy Exchange, in 2013 to sell-off inner-city prisons to fund a radical redevelopment push.
The Policy Exchange report in question, called Future Prisons, proposed selling off more than 30 dilapidated prisons and using the proceeds to fund construction of 12 larger "hub prisons".
David Nisbet, a partner at design and construction consultancy Pick Everard, who have worked on a number of prison projects, including the new HMP Oakwood prison near Wolverhampton, said: "Building new, larger prisons is far more efficient than trying to update and maintain many of the antiquated facilities which are currently in place.
"The investment made will be much more cost-effective in the medium to long term and will ensure that the programme of work can be tailored to current and future prison population levels."