Twice as many education providers would accept pre-designed schools than 18 months ago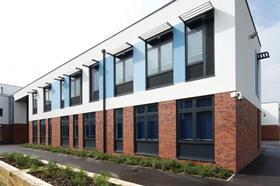 Local authorities and schools are more than twice as likely to accept standardised designs for school buildings than they were 18 months ago, according to exclusive research by Building.
A survey of local authorities and schools for Building's latest Education White Paper showed that 46% of local authorities and 41% of schools would consider buying fully pre-designed schools, compared with 18% and 11% respectively in similar white paper research published in August 2011.
The move, which indicates a shift in clients' acceptance of standardised design principles, comes amid a continuing drive from the government towards standardised school design, in an attempt to cut up to 30% from the cost of school building.
Although the government is not insisting that schools follow fully standardised designs, its baseline design guidance issued last autumn – which will be implemented on the £1.75bn PF2 element of its Priority Schools Building Programme - requires that schools follow a common set of specifications, and contain standardised design elements that can be replicated in other school buildings without the need for completely new designs.
A further 27% of local authorities (and 40% of schools) said they would consider standardised units, such as toilet blocks or sports facilities, but not entire schools.
The findings were drawn from a survey of almost 250 education clients and construction firms working in the education sector as part of research for Building's UK Education 2013-15 White Paper, published this week.
The survey also found continuing dissatisfaction among construction firms with the government's management of school building programmes. Seventy-nine per cent of firms said they were "dissatisfied" or "very dissatisfied", while only 20% described themselves as "satisfied".
To buy Building's UK Education 2013-2015 Whitepaper go here.