Chief executive Douglas McCormick on consultant's Asia-Pacific division sale, long term growth plans and ongoing SFO investigation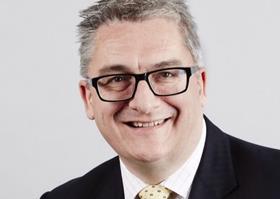 Sweett Group's chief executive has said the £89.4m-turnover consultant must "shrink to grow", after the firm publically put its Asia-Pacific division up for sale last week.
Douglas McCormick (pictured), who joined Sweett in February this year, said his "personal ambition" was to grow the firm to £200m revenue – a similar size of business to the rail division he ran as rail managing director of Atkins before departing that firm last summer.
But first McCormick said Sweett must sell its Asia-Pacific division to "sort out" its balance sheet and cut its £9.5m net debt, which he judges "unsustainable".
McCormick said KPMG is running the Asia-Pacific division sale process and "more than half a dozen" firms have already expressed an interest. He said he hoped to be "close to a sale, or to achieve a sale, by the end of September [this year]".
Sweett's Asia-Pacific business accounts for around 35% of its global revenue and includes operations in China, Hong Kong, Singapore, Thailand, Indonesia and Australia.
In an update to investors last week Sweett said its Asia business was growing, but, as previously announced, "it remains likely" the firm will have to make a £3m writedown on the value of its Australia business in its forthcoming full-year results to March 2015.
McCormick said the firm's remaining divisions across the UK, Europe, the Middle East and the US were well-positioned to grow and improve profitability. He said: "This is a great company, with a great portfolio, covering a great range of sectors. I expect us to flourish."
McCormick acknowledged some Sweett staff and clients were "concerned" about the Serious Fraud Office's (SFO) ongoing investigation into historic allegations of bribery in the firm's Middle East division, first made in the Wall Street Journal in 2013.
Sweett said last week it has now completed its own second independent investigation into the allegations and passed the findings to the SFO. McCormick declined to comment on the findings, but said: "I'd like to reassure our staff and clients that it's business as usual. [When the SFO investigation concludes] we'll deal with whatever justice we deserve."
In the UK and Europe, McCormick said Sweett is aiming to build on existing strength in the health, retail and education sectors, while targeting growth in the rail and nuclear sectors.
In North America, McCormick said he would like Sweett to explore further alliancing opportunities with local firms.
Even if Sweett's existing India business is packaged up and sold with its wider Asia-Pacific division, McCormick said Sweett wants to retain a presence in India by establishing an outsourcing engineering hub in the country to help "service global contracts", mimicking rivals like Hyder and Atkins in setting up outsourcing engineering hubs in south Asia.