Firm says challenging overseas markets will drag down its results for the year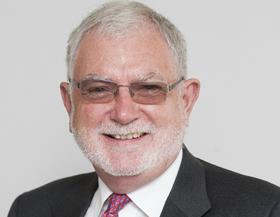 Consultant Sweett Group has issued a profit warning due to "challenges in certain overseas operations".
In a statement to the City last night the firm said its results for the year to 31 March 2015 would be "materially below market expectations".
Although it did not specifically identify what overseas operations were experiencing challenges it did say that it may have to write down some of the £3m value of goodwill in its Australian business unless trading improves.
It said: "The board continues to monitor closely our Australia business where, without a significant improvement in trading over the second half of the year, it is likely that an impairment will have to be made in the group's results."
It also said that the Middle East market "remained challenging for the group".
It said that in the Middle East it was "committed" to its strategy of "reducing and restricting" the firm's exposure in the region.
It also said that its Asia Pacific region had had a "mixed performance" so far this financial year. It said there had been continued growth in the business in China but that the Hong Kong market had been "disappointing".
However, it said the UK market had "recovered" and experienced "strong growth".
Sweett also warned that it would be making an exceptional charge in its results for the cost of its investigation into allegations of bribery in the Wall Street Journal last year.
Last June the Wall Street Journal reported that in 2010 a Sweett executive told an architect at US-based practice HLW hoping to work on a hospital project in Morocco that his company would have to pay 3.5% of the value of the contract to an official at the client to win it.
In April Sweet hired lawyer Mayer Brown to undertake a second investigation into the allegations, after an earlier investigation by Pinsent Mason found the allegations were "not proven". Later that months it said it had found "material instances of deception" that may have been perpetrated by employees or former employees of the group.
Sweett has now said the investigation was "nearing completion" and that it was continuing to cooperate with the Serious Fraud Office.
John Dodds, chair of Sweett Group, said: "Since becoming Chairman in August, I have conducted a thorough review of the group's business, the outcome of which is set out in today's announcement.
"I am looking forward to taking the business forward with a greater focus on profitability and cashflow."