But group says domestic construction margins remain under pressure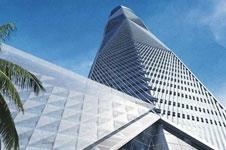 Property and infrastructure services specialist Sweett Group has reported that each of its international business groups have operated profitably during the first five months of the financial year, with Europe and the Middle East "significantly higher" year-on-year.
Commenting ahead of the group's annual general meeting today, chairman Michael Henderson said 2012 trading had been in line with earlier predictions, although profitability in the Asia-Pacific region had been slightly weaker.
Henderson said European operations for the first three months of the year had been "particularly encouraging, followed by a seasonal slowdown in July and August" and had resulted in an improving market share and an order book of £32m.
However he said ongoing weakness in the domestic construction markets pointed to margin levels remaining under pressure and contracts continuing to be of a short-term nature.
Henderson said that while the group remained cautious about its Middle East construction operations in the wake of the impact of last year's Arab Spring upheavals, increased bidding activity was being seen in the United Arab Emirates.
He said the group's net debt had increased to £9.8m at the end of August, from the year end figure of £8.2m, but that "sound and tight controls" were being maintained on working capital.
"With a difficult year behind us, we have developed a new three-year strategic plan to grow the business organically by capitalising on our global platform and lean, decentralised organisation," he said.
"We continue to face uncertain market conditions. However, I am confident that the Group will strengthen its position as a leading provider of independent consultancy services during the year."