Accounting irregularities have been discovered in subsidiary firm DG Robson Mechanical Services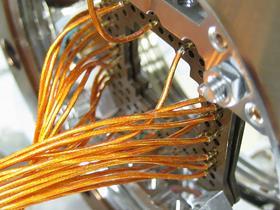 Building services contractor T Clarke has alleged that an employee has taken more than £2.8m.
In a statement to the Stock Exchange yesterday afternoon, the firm said it had uncovered financial irregularities within the accounts of subsidiary firm DG Robson Mechanical Services (DGR).
"From initial investigations it would appear that funds in excess of £2.8 million have been misappropriated by an employee over a number of years," it added.
It has brought in "expert professional advisers" to help it with its investigation and recover the missing money.
T Clarke said its investigations indicate that the incident is limited to DGR and added that "the group's historic trading results and balance sheet net worth may be understated to the extent that any of the misappropriated funds are recoverable".
In light of the discovery, T Clarke said it would now be accelerating the planned reorganisation and transfer of the business operations of DGR to its main London-based M&E business with the firm to be fully integrated business by the end of the year.
The company added that it does not believe any accounting adjustments in the current period are unlikely to adversely affect the group's financial results.
It said an update on the issue would be made in trading statement due out later this month.