Firm reports rise in revenue to £194m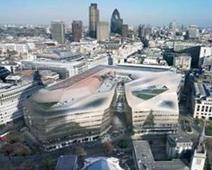 Building services contractor T Clarke has reported a 76% fall in pre-tax profit in 2012 despite revenue growing 5.5%.
In the firm's accounts for the year to 31 December 2012 it reported a fall in pre-tax profit to £1.2m, down from £4.9m the previous year.
This result came despite a rise in revenue to £194m from £184m over the period.
The firm's largest business, its southern division, reported a fall in revenue to £130m from £132m. But its northern division reported increased revenue of £49m in 2012 up from £35m in 2011.
However, T Clarke Scotland also reported a decline in revenue to £15m from £17m.
Mark Lawrence, chief executive, of T Clarke said it was a "solid performance"
He added: "It is reassuring for our shareholders as well as the clients and the contractors that we work with that we continue to be financially strong, and that our reputation for delivery is rock solid."
Russell Race, chair of T Clarke, said he expected the business to continue to face "fierce competition" for workload and "continued margin pressure" in 2013.
He added: "The board remains confident in the resilience of the business and we believe the group will continue to improve and benefit from the wider range of services that we offer to our clients.
"Our excellent operational capabilities and financial strength support our strategy and continue to differentiate T Clarke from its competitors and will underpin long-term growth."
T Clarke reported an order book of £230m, up 20% on the same time last year.