Electrical contractor says overall business looking up after closing Bristol and Cardiff operations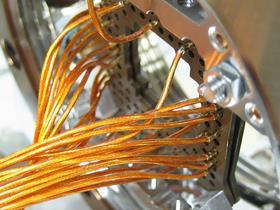 Electrical contractor T Clarke is to close its offices in Bristol and Cardiff following "specific contract challenges" on jobs run from those offices, it revealed today.
In a trading statement to the City in which T Clarke said it was on track to meet overall performance expectations, the firm said the decision to close operations in Bristol and Cardiff followed the "disappointing" performance of the Cardiff office. "Having reviewed the opportunities for our Bristol and Cardiff offices, we have concluded that they are not capable of delivering the quality of opportunity or level of sustainable margins that we require and therefore both will be closed by the end of 2015," the statement said.
However, T Clarke also said that recent contract wins across the business indicated the firm was likely to see a distinct increase in profitability in 2016 and 2017. The firm said: "We can see a significant improvement in the quality of our order book as we work through the majority of contracts awarded during the down-cycle. We are increasingly confident that this will be reflected in a material increase in our operating margin during 2016 and 2017."
The firm also announced it has appointed accountant Mike Robson as an independent non-executive director, joining the group on 18 November 2015.