Deal sees T&T become Australia's biggest independent project manager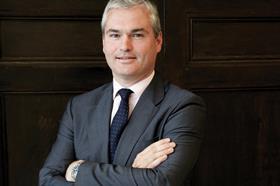 Turner & Townsend chief executive Vincent Clancy has said the firm's acquisition of Australian consultant Thinc will prove a springboard for T&T to expand further in the wider region.
Clancy told Building the acquisition - announced on Wednesday, which more than doubles T&T's business in Australia to 400-strong - will enable the combined firm to expand both in Australia and the wider Australasia region and South-east Asia, as well as enabling the firm to offer a more comprehensive package of services to multinational clients.
The combined company has offices in ten locations including Brisbane, Melbourne, Perth, Darwin, Sydney and Adelaide, and Thinc also operates in New Zealand, Fiji and Indonesia.
Clancy said: "Thinc has allowed us to build capability in other regional markets including New Zealand, Fiji and Indonesia.
"In Australia, we've already seen as market leader for [our consultancy] sercvies anyway, but Thinc was well placed in the three key areas of our business [infrastructure, property and natural resources].
Clancy said the acquisition of Thinc formed part of the firm's strategy to build up the capability to bid for key global corporate client contracts. Clancy said: "One of our successes is that over ten years ago, came up with strategies to target clients and provide a global service. servicing global clients on a global basis."
Clancy added the firm would consider further acquitisions to help improve depth in key markets worldwide, adding: "Our business model is driven by organic growth but if we continue to see great companies or opportunities where you can expand rapidly we will consider them."
T&T said the deal makes it Australia's largest independent project manager. T&T's existing Australian clients include National Australia Bank, Brisbane Airport, and Transport for New South Wales.
Current Thinc chief executive Geoff Hardy will stay on at T&T and lead the firm's specialised project management practice in Australia.
Hardy said: "Thinc's ability to provide impartial and authoritative expertise across all aspects of project management has been crucial to our brand identity, and our success. By joining with Turner & Townsend we will maintain our independent approach while also strengthening our offering to clients."