Turner & Townsend to project manage £1.1bn fuel pipeline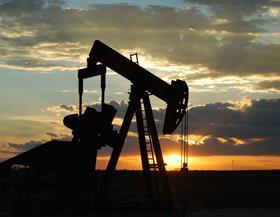 Turner & Townsend has won a contract to project manage the construction of a major 550km (340-mile) fuel pipeline between the port of Djibouti and central Ethiopia.
Known as the Horn of Africa Pipeline, it will cost US$1.55bn (£1.11bn) to build and is being developed by infrastructure investment company Black Rhino.
The news comes after T&T announced it had agreed a new £80m finance package with three major banks yesterday.
T&T will be providing full project controls services on the Black Rhino project, including: estimating, cost, schedule, risk and change management, performance measurement, reporting and document control, in addition to contracts administration and procurement management.
The scheme is currently in the set-up phase, with detailed design and procurement due to take place over the coming months. It will include the creation of an import facility and a buffer storage tank farm in Damerjog, Djibouti, which will be linked to a storage terminal and truck loading facility in Awash, near the Ethiopian capital Addis Ababa.
Turner & Townsend has also been working closely with the Black Rhino Group to help its due diligence process on several other projects in Africa, including Nigeria.
Mark Haselau, Director at Turner & Townsend, said that "once completed the project will play an essential role in meeting the rising demand for fuel from Ethiopia's fast-growing economy."
He added that T&T have been supporting on the project since its inception and challenges lie in overcoming logistical, infrastructural and regulatory issues, as well as the actual build.