Initiative will focus on contractual issues and project delays
Turner & Townsend has set up a contracts helpdesk for clients following the coronavirus outbreak.
The firm said the initiative will help clients with contractual issues, allowing them to take practical measures to manage their projects operating under NEC, JCT and FIDIC contracts.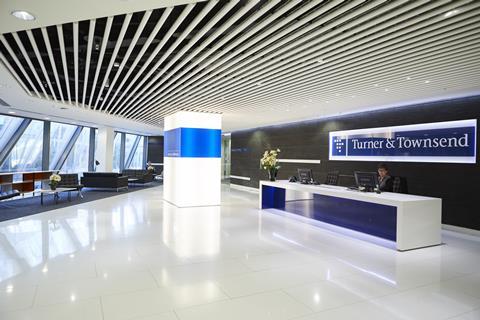 Its director of contract services Gareth Poole said: "We have established our contract services helpdesk to ensure that clients are well prepared and able to navigate issues relating to their contracts, their supply chains and their operations."
The service will provide clients with a detailed assessment of short, medium- and long-term contract risks and commercial impacts, plus guidance on potential delivery delay through to supply chain audits.
It also aims to help in protecting commercial interests if a project shuts down or detailed protocols are required for the closure of a site or project team's office.
Arcadis, which has frozen recruitment and pulled dividend payments, said it is working with clients to resolve issues from contractual obligations to scenario planning and redeployment of people.