Housebuilder returns cash to shareholders as profit grows 50%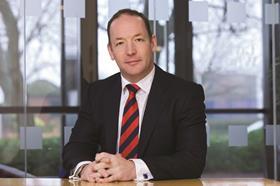 Housebuilder Taylor Wimpey has announced a £250m payout for shareholders after posting strong results for the year to 31 December, including a 50% growth in pre-tax profit.
The firm said it will pay shareholders £50m in 2014 and £200m in 2015, with plans for "further significant annual payments" from 2016.
Pre-tax profits grew to £306.2m, up from £204.2m the previous year, while revenue rose to £2.3bn, up from £2bn.
The firm's operating margin increased to 13.6%, up from 11.2%.
The housebuilder raised completions over the year by 7% to 11,696 homes at an average selling price of £191,000, up 5.5% on the previous year.
Pete Redfern, chief executive, said: "In the first two months of 2014, we have seen the increased interest levels convert to reservations, with both the North and South divisions of our business following similar trends.
"We have continued to make significant investment for the future, adding to our short-term landbank and strategic land pipeline and increasing the level of training and development of staff, at all levels, from site trades to office technical roles.
"This strong platform and our clear operating and financial strategy leave the Group well positioned to continue to make further progress in the years ahead."