Output in 2020 'significantly impacted' by pandemic but housebuilder says market remains 'robust'
Taylor Wimpey saw completions drop by two-fifths in 2020 as it wrestled with the impact of the coronavirus pandemic.
In a trading update to the City ahead of full-year results in March, the firm said that total house completions dropped to 9,609 in 2020, a fall of 39% on the more than 15,000 completed in 2019.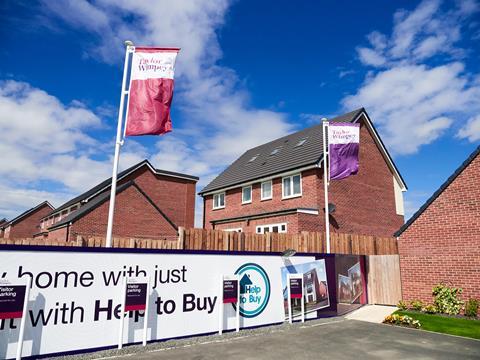 This included 1,904 affordable homes, a drop of more than 46% on the 3,548 produced in 2019.
The huge fall in output for the firm, which was the first major housebuilder to announce a shut-down of its sites in March, comes despite a strong sales market in the second half of the year. It said operations were "inevitably significantly impacted by the shutdown period in the second quarter of 2020".
The update compares unfavourably with Persimmon – the only one of the listed housebuilders to keep all staff working through the pandemic – which yesterday said it had seen completions fall by just 14%.
Taylor Wimpey also said that cancellation rates were above normal across the year, at 20%, compared with 15% in 2019, although they had returned to normal levels by the last quarter.
It said the net private sales reservation rate for the year was 0.76 per site per week, compared with 0.96 in 2019, reflecting the closure of the housing market.
It said the firm would nonetheless report operating profit in line with market expectations of just under £300m. It also said it was still looking to return the business to a 21-22% operating profit margin, and that it had successfully completed a drive to review costs and restructure the business.
Building reported in December that more than 100 staff were set to leave Taylor Wimpey under the restructure, which was designed to cut out an entire tier of management, and wind its major developments team into its strategic land business.
It added that despite continued uncertainties related to the pandemic and the impact of Brexit, the housing market remained "robust", and said it had taken 650 reservations already under the new Help to Buy scheme, which opened to buyers on December 16.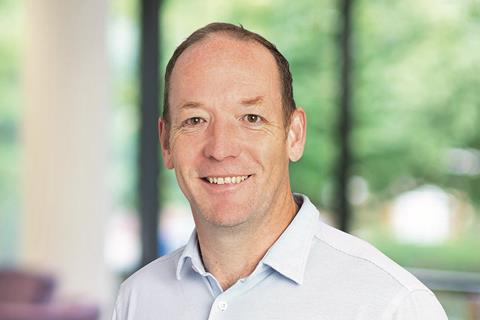 Pete Redfern, Taylor Wimpey's chief executive (pictured), said that while operations were impacted by the shutdown, "the subsequent return to near-normal construction capacity and continuing resilience of the UK housing market enabled sales and production to recover strongly towards the end of the year".
He added that the firm also increased new investment in land in the second half of the year as "high-quality land" became available.
He said: "We start the year with an excellent order book and ongoing focus on strengthening the business and improving margins. This will position Taylor Wimpey well to deliver strong and reliable returns for our stakeholders over the medium term."