Housebuilder says 2019 margins have been hit by slowdown in London and South east
Housebuilder Taylor Wimpey has remained quiet on hopes of a post-election 'Boris bounce' in a City update this morning, reporting trading in line with expectations.
The housebuilder reported housing completions for 2019 up 5% to 15,719.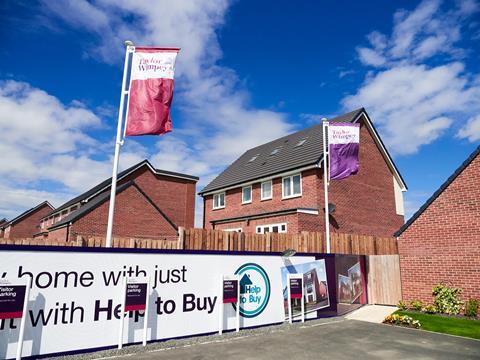 But the firm's margins fell to 19.6%, from 21.6%, as it reported "more challenging conditions in London and the South East and at higher price points".
It welcomed "the increased political stability following the general election" but made no comment on post-election trading conditions and cautioned that "2020 will continue to be a year of change for the UK".
Taylor Wimpey said it expects housing completions to be broadly flat in 2020, and confirmed it plans to return over £600m to shareholders in the year. Construction cost inflation, it said, had softened in recent months after reaching as much as 4.5% earlier in 2019.
Despite Taylor Wimpey's caution, David O'Brien, equity analyst at Goodbody said the market had seen "material improvements in the space of one month" due both to Brexit and a spike in affordable housing orders.
The firm will unveil its 2019 results on 26 February.