Housebuilder continues to build on improvements over past three years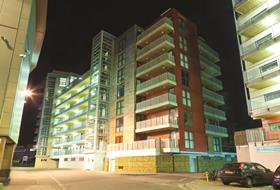 Housebuilder Taylor Wimpey has reported a solid performance over the past five months, with the firm selling all its targeted completions for the year.
In an interim management statement for the period the period from 2 July to 11 November 2012, the firm said it had continued to build on the improvements it has made over the past three years.
The housebuilder said "maximising the value achieved from each home completion remains our top priority" and that it was now "now fully sold for our targeted 2012 completions".
The firm said its and current order book for future completions is £1.11 billion (6 November 2011: £1.02 billion), with the growth being driven by the private order book.
It said the margin achieved on these sales also showed further improvement on the equivalent position last year and on that achieved on completions in the first half of 2012.
It said it remains focused on the four key parts of its ongoing strategy: increasing the proportion of strategic land sites; improving returns from land purchases; an ongoing tight focus on costs and value optimisation; and increasing use of its new house type range.
The firm said it had taken 467 reservations through the government's flagship NewBuy scheme, and of those it had legally completed 137 homes and exchanged contracts on a further 132.
It added that it had also completed a total of 1,179 homes under the government-backed FirstBuy scheme, with 365 of these completed during the second half of the year.
The firm added: "We continue to prioritise value creation and margin improvement as we remain focused on the creation of medium to long term value for our shareholders.
"While we continue to take a cautious approach, given the uncertainty in the wider economy, conditions within the UK housing market remain stable.
"We are seeing the benefits of the consistent disciplined approach to land acquisition that we have adopted over the last three years and continue to add attractive short term and particularly strategic sites to our land portfolio.
"We are confident of delivering full year performance in line with our expectations and with our value-focused strategy, further increased order book, high quality land portfolio and strong balance sheet, we remain well positioned for the future."