New chief executive says year end numbers now likely to be at top end of expectations
Housebuilder Taylor Wimpey has reported interim profit up 16.3% on 2021 despite a dip in turnover, and said it now expects year end results to be at the top end of expectations.
Reporting results for the six months to 3 July, the firm, now steered by new chief executive Jennie Daly, announced pre-tax profit of £335m, up from £288m, on revenue of £2.08bn, down 5.4%.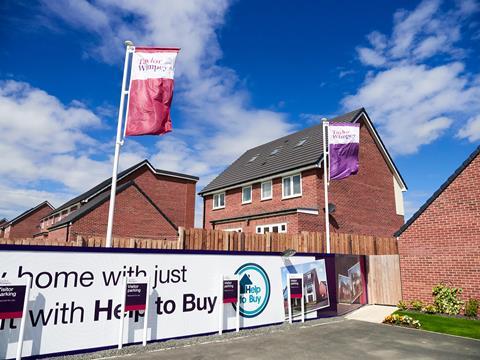 Jennie Daly hailed an "excellent financial and operational performance" against "strong comparator" last year, a period when the government's post-covid stamp duty cut was still in force.
However, the business also admitted that "prevailing build cost inflation" had now hit around 9-10%, albeit it maintained that additional costs were still being "fully offset" by house price growth, and said around 1,500 homes in its planning pipeline were now held up by the "nutrient neutrality" crisis affecting a number of English planning authorities.
Daly said the housebuilder delivered the interim numbers on completions of 6,790 homes, 8% down on the same period in 2021, but which she said was nevertheless "slightly ahead of guidance".
Private sales per site per week in the period fell to 0.90, from 0.97 in first half of 2021, while the private average selling price increased by 3.1%.
The firm's results statement said that in the last four weeks Taylor Wimpey's net private sale rate had fallen to 0.57 per site per week – but that this drop was not down to a wavering market, instead stating it was to do with its own "constrained availability" of stock and "proactive steps we are taking to manage our order book length to deliver on pricing." It said: "Customer interest has remained strong".
The firm said the market: "continues to be resilient despite inflationary pressures in the wider economy and recent rises in the Bank of England base rate. There remains good availability of attractively priced mortgages, and we continue to see a healthy level of demand for Taylor Wimpey homes."
Taylor Wimpey said it remained on track to deliver "low single digit" growth in completions in 2022 on the 14,087 homes it built in 2021, and now expects operating profit to hit the top end of the £873m to £924m range predicted by analysts.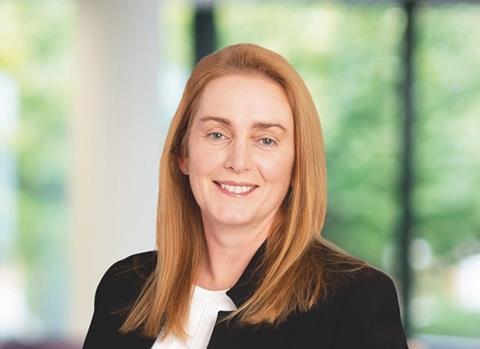 The firm said it was still encountering planning "bottlenecks with a backlog and shortage of resources" in local authorities, and had been hit by Natural England guidance preventing local authorities approving residential applications in areas where protected rivers have been affected by pollution.
The statement said this "nutrient neutrality" issue was "beginning to impact land availability in affected areas." It said: "This has the potential to cause delays to site starts and could affect up to 1,500 owned Taylor Wimpey plots expected for completion over the next five years. We are actively engaged with government, local authorities and other stakeholders seeking a resolution."
Jennie Daly said: "I am pleased to report an excellent financial and operational performance with completions in the first half slightly ahead of expectations.
"While we recognise and are closely monitoring wider macro-economic and political uncertainty, housing market fundamentals remain positive, supported by an enduring supply and demand imbalance and good availability of attractively priced mortgages. Demand for our homes remains strong and we now expect full year Group operating profit to be around the top end of the current market consensus range."