Housebuilder reports bumper performance in trading statement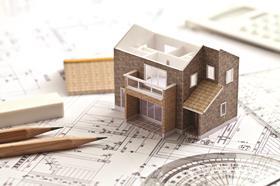 Telford Homes doubled pre-tax profit in the year to 31 March 2014, the firm said in a trading statement ahead of publication of its full-year results next month.
The housebuilder - which made a pre-tax profit of £9m last year - added it expects to double profit once more over the next four financial years to 31 March 2018 to make a cumulative pre-tax profit of £120m for the period.
The London-focused firm said its operating margin increased to 15% last year, up from 9.7% in 2013, while the firm's average selling price increased to £400,000, up from £353,000.
Telford Homes added its development pipeline has increased by 40% and is now worth an anticipated £875m of future revenue.
Jon Di-Stefano, chief executive of Telford Homes, said: "The market in which Telford Homes operates remains very strong, and the Group is benefitting from this trading environment."