BCIS confident tender prices have turned a corner despite marginal fall in first quarter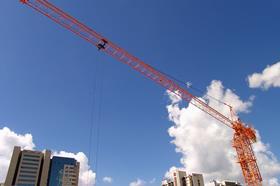 Tender prices "bottomed out" in the first half of 2012, the RICS' Building Cost Information Service (BCIS) has said.
The BCIS says it expects tender prices to grow slowly from this year, with steep increases expected by 2018 due to projected growth in demand.
The BCIS made the prediction despite a marginal drop in tender prices in the first quarter of this year of 1.7%, compared to the previous quarter.
BCIS explained it sees this dip as evidence tender prices are "settling down" in the short term after two strong quarters of growth that were preceded by years of declines following the 2007 credit crunch.
Tender prices grew particularly strongly in the fourth quarter of 2012, up 6.4% on the previous quarter.
Tender prices in the first quarter of this year were still significantly up on the previous year, by 5.6%.
Peter Rumble, BCIS information services manager, said: "As demand improves towards the end of the forecast period in 2018, tender prices are expected to rise more steeply, as contractors in an improving market try to recoup some of the losses incurred over the recessionary years."