Government announces reforms to elevate status of apprenticeship.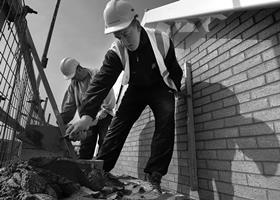 The government has announced that the term "apprenticeship" is to be protected by law to ensure they are recognised as a career path equal to higher education.
Nick Boles, skills minster, will protect the term through the Enterprise Bill announced in the Queen's speech in May, allowing the government to take action when the term is misused to promote low quality courses.
Boles commented: "If university graduates have their moment in the sun so should people who undertake apprenticeships. Businesses know their value so it's high time they were recognised both by the public and in law as being equal to degrees."
The government has also said it is to "enshrine in law" its commitment to create 3 million apprenticeships by 2020 and public bodies, such as schools and hospitals, are to set targets to take on more apprentices.
Brian Berry, chief executive of the FMB, said: "Apprenticeships simply don't have the status they deserve. The Government's latest apprenticeship reforms are a positive step – in particular, giving legal protection to the term 'apprenticeship' should help tackle its blatant misuse by some organisations in some sectors. High quality apprenticeships should be viewed by society just as favourably as university degrees and protecting the term from misuse will help ensure this is the case."
He added that the government though must "get better at driving apprenticeship training through public sector contracts," as nearly 40% of construction output derives from the public sector.