Architect lost over £100,000 in its last financial year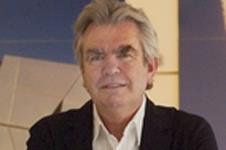 Architect Terry Farrell & Partners has blamed tough economic conditions after falling more than £100,000 into the red.
The firm reported a loss of £108,078 for the year to 31 March 2012, down from a profit of £301,682 last year.
In accounts filed at Companies House, the practice also reported a drop in turnover to £4.9m down from £5.4m last year.
Terry Farrell, director of Terry Farrell & Partners, said in the accounts that economic conditions "continue to be challenging".
He added: "Nevertheless, the practice has recently secured a number of new masterplanning and building design projects in London and the directors remain optimistic of a return to profitability in 2013."
The practice employed an average of 54 staff throughout the year, just up from 53 in 2011.