Retailer announces housebuilding push as chief executive departs on further profit warning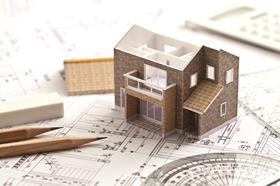 Tesco is planning to build 4,000 homes in the UK on land once designated for supermarkets, in what would be the biggest housebuilding project ever announced by the retailer.
The retail giant is planning to build as many as 4,000 homes, using some of its huge landbank, which are expected to be ready by 2017.
Building is expected to be primarily in the South-east, with schemes mooted in Welwyn Garden City and St Albans, and in the North and West of England, according to Property Week.
The plan comes weeks after the Guardian revealed Tesco is hoarding land that could support 15,000 homes.
The news came as Tesco announced the departure of its chief executive Philip Clarke this morning – to be replaced by Unilever executive Dave Lewis – after announcing a further profit warning.
A Tesco spokesperson said: "We are currently working on plans for over 4,000 homes across the UK, either by building them ourselves or selling our sites to housing developers.
"In places where we have already delivered housing schemes, for example in Faversham or Highams Park, the feedback from local communities and councils has been very positive.
"We are pleased to be bringing new investment to communities up and down the country and playing our part in meeting local housing needs over the coming years."