Group behind 3,000 homes in its latest financial year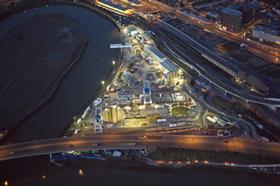 Transport for London has revealed it is working with Harrow council on a 600 home development at Harrow on the Hill tube station.
The development will provide 35% affordable homes and will also see step-free access to the southern station entrance and improvements to the connection between the north and south of the station.
Other work includes upgrading retail and bus station facilities.
Earlier this month, TfL announced it had selected Triangle London Developments (TLD), a consortium between Notting Hill Housing and U+I, as its preferred partner for a joint venture partnership to develop a 4.7 acre site around Northwood tube station.
The site has the potential to provide over 150 new homes, 35% of which will be affordable.
The site, which was launched to the Property Partnerships Framework last year, will deliver step-free access to the tube station, new public space, retail and commercial space and an improved bus interchange.
The two schemes will bring the number of homes that have been progressed in 2017/18 to more than 3,000.
Earlier this year, TfL brought to market Limmo Peninsula (pictured), in Newham, through its Property Partnerships Framework and also launched 10 small sites through the Mayor of London's Small Sites Small Builders portal which is targeted at the SME sector.
Graeme Craig, director of commercial development at TfL, said: "Working closely with the mayor, this financial year we will have brought to market sites that will generate over 3,000 homes, half of which will affordable.
"Our development programme will transform dozens of neighbourhoods across London, creating thousands of jobs, and generating hundreds of millions of pounds to plough back into the transport network, alongside operational improvements such as step-free access at stations."
Across all sites brought forward since May 2016, 50% of the homes will be affordable with individual sites contributing between 35% and 100%.