Problem project Whitechapel among signed off stations
Three more Crossrail stations have been cleared to support trial running of trains.
In a letter to London Assembly transport committee Navin Shah, Crossrail chief executive Mark Wild said that despite a majority of construction being brought to a stop by covid-19 the trio of stations had been signed off to allow for the next phase of the project.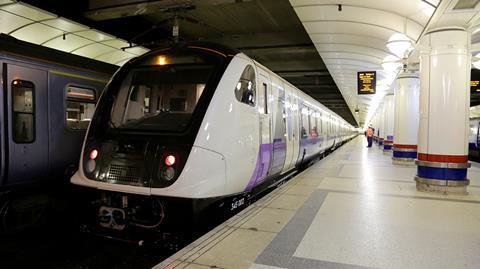 Wild said: "We have also achieved endorsement from Crossrail's Rail Assurance Board for the staged completion 1 status at a further three stations – Liverpool Street, Whitechapel and Woolwich. This certification is an essential requirement for entering trial running."
The milestone is particularly significant at Whitechapel, which had been running behind schedule alongside problem project Bond Street.
Wild has previously said Bond Street, which was the first station project to shut after a worker on the site tested positive, has still not reached a satisfactory level of completion to be cleared.
Wild said many of those who were working on the project were virtually progressing the assurance and safety certification that must be completed before the £18bn project can open.
He said: "These tasks are being assisted by small teams of engineers who are conducting assurance verification and validation work at the central station sites.
"This work, which is not construction activity, involves photographing and inspecting physical assets and allows Crossrail to maintain momentum without compromising the safety of the workforce or the public."
Wild said all sites where this activity was taking place were fully compliant with government guidance.
The news comes as Crossrail revealed it had managed to hand over its first central London station despite the covid-19 lockdown.
Custom House, which was built by Laing O'Rourke, was due to be handed over to Transport for London in October last year but fire alarm control panels that did not meet the standards required delayed the process.
Crossrail said that despite stopping the vast majority of work on its sites on 24 March, the day after the country was put into lockdown by the prime minister, it managed to complete the east London project last month.