Exclusive: Shake-up continues after Morgan Sindall's London boss exited last week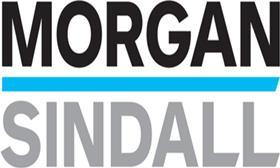 Another three directors have left Morgan Sindall as part of an ongoing shake-up of the contractor's management team.
Last week it emerged the head of the firm's London business, Tony Dixon, departed after only 10 months in the role, with his responsibilities taken up by incoming director Ian Cheung.

Dixon has been followed out of Morgan Sindall by Martin Pitt, the national commercial director, Andy Fookes, commercial director for the London region, and Dave Diboll, operations director for London.
In a statement Morgan Sindall said the changes were made to facilitate "reshaping its commercial operations and streamlining its business across the South and West of England."
Morgan Sindall said it was currently backfilling Pitt's role. The firm has promoted Sharon Chrippes, formerly commercial director for its northern construction business, to become commercial director of its construction and design division, reporting to the division's managing director Pat Boyle.
The firm is also recruiting a new commercial director for its infrastructure division, who will report to the division's managing director, Nick Fletcher, and this new recruit and Chrippes will take over Pitt's responsibilities, Morgan Sindall said.
The changes come as Morgan Sindall restructures its construction business. Outgoing London boss Dixon's replacement, former Kier director Ian Cheung, has responsibility for a much wider regional scope, covering the whole of southern England, London, and south Wales.
Morgan Sindall said as a result of this restructuring Fookes and Diboll's roles were "placed under consultation", although it is understood both have already left the business.
Morgan Sindall's other construction regions are led by Harry Thorburn (Scotland), Dave Smith (north) and John Homer (east).
Last October, Morgan Sindall's managing director Graham Shennan exited the firm a week after a profit warning prompted by a number of problem contracts.
Boyle said: "In ensuring we are both efficient and effective in our management teams, it makes sense for us to streamline the South and South West construction business units into one, which allows for clearer reporting and better use of our experience, resource and market intelligence.
"Ian Cheung, myself and the team are excited about the challenge and opportunities ahead. We are also delighted to see Sharon promoted - she will bring a lot of insight and fresh drive to the role in construction and design."