Olympic Legacy Company announced shortlist and will make selection this summer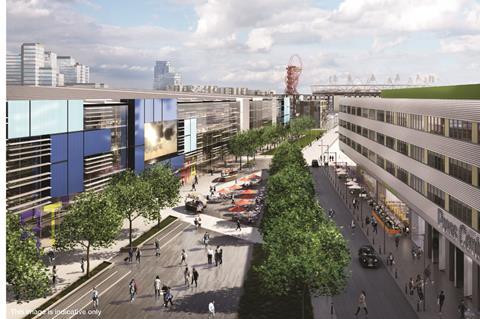 The Olympic Park Legacy Company this week announced it had shortlisted three bidders to run and refit the main press centre (MPC) and the international broadcast centre (IBC) after this summer's Games.
The shortlisted consortiums are: UK Fashion Hub; Oxylane Group; and iCity, with a selection due to be made this summer before the Games.
Plans from the three envisage the complex becoming, respectively, a hub for the fashion industry, a sports-orientated commercial and education centre, and a hi-tech "innovation" hub. All of the proposals will require significant re-fit work, particularly of the monolithic broadcast centre.
The huge IBC contains 95,000ft2 of office space over five floors and 575,000ft2 of commercial space over two floors, while the five storey MPC contains 317,000ft2 of office space.