Wins a boost for firm which warned earlier this month about rising debt
Kier has chalked up 13 new school projects across England and Wales worth a combined £170m in the past month.
The wins will be a tonic for a firm which in a trading update this month said revenues had been hit by the covid-19 pandemic.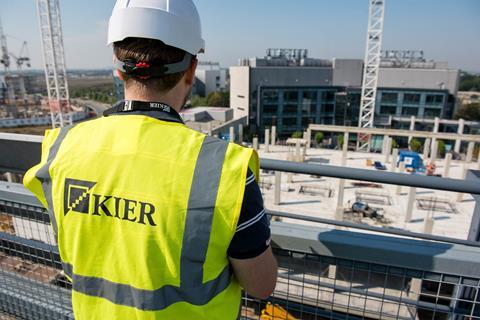 It warned investors that it might be forced to turn to a second rights issue in less than two years as a way of eating into its debt pile which has remained stubbornly high because the firm has still not sold its housing arm which was put on the market last June.
Kier, which in the update said its average month-end net debt for the year to June 2020 was likely to have risen £18m to £440m on the same period last year, said the education wins were a mix of new build and refurbishment.
Public sector work accounts for more than 70% of its £4bn-plus turnover and education is increasingly being seen as one way for the government to build its way out of the covid-19 crisis with the government promising a £1bn schools building programme over the next decade.
Kier's 13 new school projects
Addington Valley, Croydon – new build school
Bishopston school, Swansea – extension and refurbishment at existing school
Barton Court Academy, Dover – new build school
Dover Grammar School for Boys – new building at existing school
Haberdashers' Aske's Hatcham College, London
Harris Academy Clapham, London – new school
Livingstone Academy, Bournemouth – new build school
Park Hill, London - refurbishment
Stantonbury International School, Milton Keynes – new block at existing school
Tan-Y-Lan, Swansea – new build school
Whipton Barton, Exeter
Ysgol-Y-Graig, Anglesey – new build school
Ysgol Gyfun Gwyr, Swansea – new block at existing school