Further government divisions on backing for wind farm construction exposed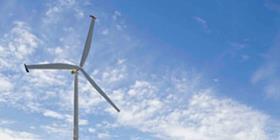 Further government divisions over the construction of wind farms have emerged after the Tory planning minister backed protesters against their development in a letter to an energy minister.
The Telegraph reports that planning minister Nick Boles has told energy minister John Hayes that local people should not have their views "ridden over roughshod". He reportedly added that people "bitterly resented" having wind farms imposed on them by planners.
The letter is further evidence of division in the government over its policy on wind farm construction.
In October last year, Energy secretary Ed Davey was forced to reassert the government's commitment to building wind farms after his junior, Hayes, told the Daily Mail that wind farms had "peppered" the countryside and "enough is enough".
Government figures from its Renewables Roadmap show there is currently a pipeline of 13GW of onshore wind farm capacity currently in the construction or planning phase. Plus, is adds that the government is committed to removing barriers to "appropriately-sited" development.