Government gives Haringey council permission to compulsory purchase necessary land for new stadium and wider development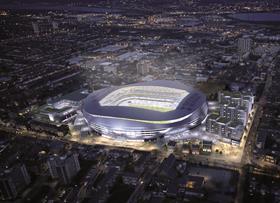 Tottenham Hotspur's planned 58,000-seat stadium has moved a step closer after the government approved Haringey council's plans to compulsory purchase land needed for the development.
Communities minister Eric Pickles approved the compulsory purchase order made by the London Borough of Haringey.
The £400m stadium will be built next to White Hart Lane in 2017.
In a statement the club said the government's decision was "a very significant step".
The club added: "The club has used the intervening period productively and has refined detailed design of the stadium in order to ensure it is future-proofed and optimised.
"We shall provide our supporters with a further update and timeline on the Northumberland Development Project as soon as we are able to do so."