Consultant founded by four former JLL directors also expects to increase staff number to 80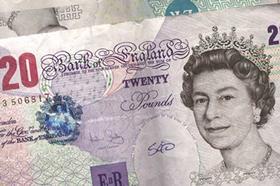 Project and cost management firm Tower 8 is on track to hit £9m turnover in only its fifth year of trading, the firm has revealed.
Tower 8 – which was founded in 2011 by former JLL directors Simon Craven, James Morris, Adam Mursal and Toby Wait – is on track to turn over £9m in its current financial year to May 2016, up from £8.3m last year.
Morris told Building the firm expects to grow from around 50 staff today to up to 80 strong.
The firm has focused on hotels work, picking up major projects such as the refurbishment of the Lanesborough hotel in Mayfair – part of the Oetker Collection, while also working in the commercial office, mixed-use and residential sectors, particularly focusing on private rented sector projects.
Currently the firm is working on Amsprop's seven-storey Alderman House development on Bishopsgate and is managing a capital expenditure portfolio for Marriott hotels.
Mursal said the firm is expecting a "massive push" in the hotel sector over the next few years after a quiet period for five to six years where hotels "didn't spend much money". He said the three-star hotel market was also "booming".
A number of overseas hotel brands are also looking to enter the UK market, Mursal said, such as boutique US brand The Standard and Ikea's Moxy. Moxy, the millennial-focused brand that debuted in September 2014, is looking to expand into the UK with three hotels in London and one in Aberdeen by the end of this year.
There is, however, a "lot more work around risk management and value engineering" involved in the work Tower 8 is doing, Morris said, adding that it is taking "longer to satisfy [clients] before getting [projects] off the ground" as the industry is so busy at the moment.