Operator said it was "unable to overcome the impact of Carillion's liquidation"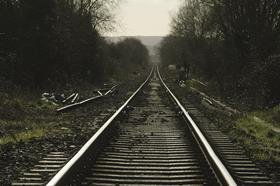 Train operator Abellio has withdrawn from the the race to run the next Wales & Borders rail franchise and build the next phase of the Metro project following the collapse of its JV partner Carillion.
In a written statement, cabinet secretary for economy and transport, Ken Skates, confirmed Abellio had told the Welsh government's transport body, Transport for Wales, that it had withdrawn from the procurement process.
He said: "Further to my Written Statement on the impact of the Carillion liquidation on the Wales and Borders rail services and Metro operator and development partner procurement on 17 January, Abellio Rail Cymru (ARC) have notified Transport for Wales that they have withdrawn from the procurement process.
"Despite the best efforts of the team of experts, lawyers and counsel at Transport for Wales, and the ARC team, ARC has taken the regrettable decision to withdraw its bid having been unable to overcome the impact of Carillion's liquidation.
"ARC has participated in the procurement process and has contributed professionally throughout. I want to express my thanks to the ARC team for their hard work during the process. It is unfortunate that, having invested significant time, effort and money into the process that they should be a further victim of the liquidation of Carillion."
Skates said Transport for Wales learned of Carillion's share price drop in July 2017, following news of its £845m writedown, and had raised this with ARC.
He said: "At this point ARC considered options but elected to stay with it's consortium partner, Carillion. As a consequence Transport for Wales required independent financial guarantees by a bank for Carillion's performance."
He said while there had been opportunities for Abellio to find a replacement JV partner as PwC looked to sell of Carillion's rail business, this had not happened.
Last week it was revealed that Amey had taken on a large chunk of Carillion's rail contracts, saving 700 Carillion jobs, but as Amey is part of one of the other consortiums vying for the contract it effectively scuppered Abellio's hopes of finding a new partner.
Skates said there were two bidders remaining in the process, MTR and KeolisAmey, with a winner due this May. Work is set to begin in October.