ORR report finds that several train operators have raised concerns over delays to projects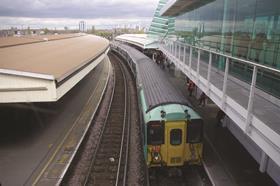 Train operators have begun piling pressure on Network Rail over delays to projects in the CP5 spending period, a report by rail watchdog the Office of Rail Regulation (ORR) has revealed.
According to the ORR, "several" operators have raised concerns about "the planning and implementation of projects". These included Southern, which has highlighted delays on the £14m East Coastway signalling upgrade and works on the Arun Valley and Brighton Main Line, which it says has caused delays to passengers.
The ORR warns that delays on these resignalling projects "does not give confidence that more ambitious schemes planned will be delivered without an impact to performance."
The ORR's comments on train operators are contained within its report on Network Rail's performance on Southern and Thameslink passenger services. Delays highlighted resulted in the ORR imposing a £2m fine on Network Rail.
The ORR found that Network Rail breached its license over its performance on Southern, Thameslink and Scotland passenger services, which was "below expectations" and missed punctuality targets in 2014-15.
Southern and Thameslink services combined represent a third of delays and nearly half of cancelled and significantly delayed services in England and Wales, according to the ORR.
Responding to the fine, Network Rail's managing director for network operations, Phil Hufton, said: "While the nuts and bolts of our infrastructure are the most reliable they've even been, severe congestion caused by record numbers of trains and passengers makes delivering a consistently reliable service a daily challenge for ourselves and the train operators."
He added: "As we are now a public sector organisation, the fine must come from within our existing budget and will mean a reallocation of existing resources to pay it."