Hotel chain calls for councils to use their access to development finance to help fund the construction of new hotels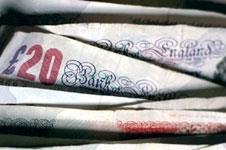 Travelodge has written to 124 councils in England and Wales to call for them to use their access to cheap finance through the Public Works Loan Board to help finance the construction of new hotel schemes.
The call follows deals Travelodge secured with councils to build hotels in Aylesbury and Eastleigh.
Under the proposal, councils borrow money through the Public Works Loan Board to build a Travelodge hotel or a hotel-led mixed-use development on unused land that they own.
In Aylesbury, the Travelodge, which officially opened last week, was funded by Aylesbury Vale District Council as part of an £18m regeneration project, which includes a Waitrose supermarket, a 270-space multi storey car park and the hotel.
The council borrowed funds from the Public Works Loan Board at a fixed low rate of 4.5% to fund the project.
Travelodge said that the rental deal agreed between Travelodge and the council, plus the income from the other site occupiers, meant the council was set to generate a double digit return on its investment.
Councillor Neil Blake, leader of Aylesbury Vale council, said: "The new development, including the addition of the Travelodge has not only significantly enhanced the attraction and vitality of Aylesbury, but has meant that we can now confidently move forward with the rest of our plans to improve the town."
Paul Harvey, Travelodge managing director for property, said: "We are the first UK budget hotel brand to work with local councils on co-partnership developments."
"The deals we have done so far have provided a great investment opportunity for both parties and as a result of this innovative calibration, we have today written to 124 other local authorities across England & Wales to see if we can work with them on a similar scheme."