Trade supplier chief executive appointed to chair industry body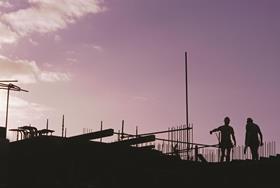 Geoff Cooper, the chief executive of trade supplier Travis Perkins, has been appointed non-executive chairman of the Construction Products Association (CPA).
The CPA's membership includes all the largest construction products manufacturers and distributors - including Travis Perkins - and contributes around £50bn, or 4%, to UK gross domestic product.
Cooper has been a member of the CPA's industry principals' council for the past seven years.
He said the CPA's input in the debate about the "country's future prosperity" and the future of the construction industry would be "key".
Travis Perkins said the appointment would allow it to play a "leading role in advancing the cause of the construction industry".