Barts one of six due to get new hospital under plans announced four months ago
One of the trusts in line for a new hospital under government plans to spend £2.7bn of cash building half a dozen new facilities across England has revealed it does not know how the money will be divvyed up.
Last September, health secretary Matt Hancock (pictured) said the initiative would be the largest hospital building programme in a generation as part of the government's Health Infrastructure Plan initiative. Schemes are due to be completed by 2025.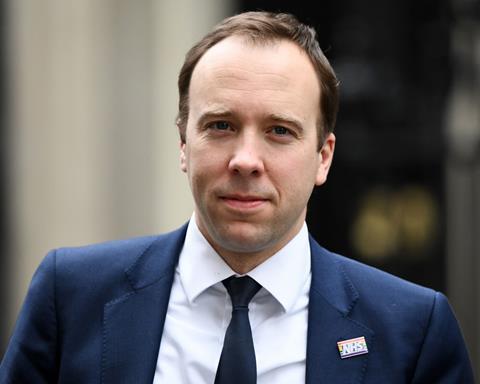 Barts Health NHS Trust in north-east London has been given funding to build a new Whipps Cross University Hospital.
But in minutes released last week of its November board meeting, the trust said: "It [is] not yet clear how the overall pool of £2.75bn would be allocated to the schemes identified in wave 1."
It said the trust was planning to "develop a strategic outline case for board approval by the end of the financial year" which runs until the end of March.
Other projects set to share the £2.7bn are St Helier Hospital in south-west London, Leeds General Infirmary, Princess Alexandra Hospital in Essex, the Leicester General and Leicester Royal hospital sites, as well as the construction of a new Watford General hospital.
The business cases for each hospital will be submitted to the Department of Health and Social Care for formal approval.