London Underground to expand station upgrade by more than £100m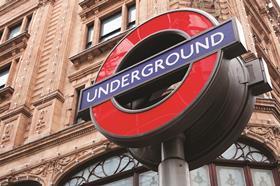 London Underground is expanding its £331m station upgrade programme by more than £100m, in order to improve interconnections with the capital's Crossrail stations.
The station stabilisation programme, which started in April this year, is being delivered by specialists rather than main contractors as part of London Underground's new procurement model.
As Building revealed last year, under the new procurement model, called Stake, tube bosses have entered into a partnership with a consortium of consultants to construction manage the programme of upgrades, with 22 subcontractors and three designers - Atkins, Jacobs and Capita – appointed in April to deliver the programme.
But London Underground's head of station upgrades Gary Downie told Building this week the programme of work had changed substantially since the appointment of the subcontractors and designers.
He said the programme would now focus on delivering upgrades to just 30 key stations between now and 2018, when Crossrail opens, rather than the 70 stations originally envisaged, but the work on the stations would be more extensive.
Downie said a lot of the work would be on tube stations that join with Crossrail to ensure a "smooth transition" between the two networks.
He said the scope of work had been expanded to include retail units, improvements to lighting, as well as station decoration, with the programme budget rising to £430m through to 2018, rather than £331m to 2021.
"The existing station stabilisation programme budget will have less stations but we will be doing a lot more work on those stations," he said.
Downing said the expansion would be funded by other budgets within London Underground, including money from its Fit for the Future stations programme, which is updating much of the network.
He said there was still a place for main contractors to work for London Underground on larger projects outside the scope of the expanded station stabilisation programme.
Transport for London's contracting arm Swip has also adopted the Stake procurement system for its supply chain.
Sherif Narouz, head of Swip, said 435 suppliers attended a supply chain conference last week and the firm would be letting contracts over the next year.
"It's going to be a zero value framework similar to Stake and we will be asking for expressions of interest in the next four weeks."
He said he was looking for firms at tier three and below including designers, materials suppliers and contractors.
Narouz said he aimed to expand Swip's turnover to £100m in the next two years, up from its current £60m per year.
He would not rule out bidding for public sector contracts outside of Transport for London but said his "focus" was on internal business.