Increased proportion of overseas work helps consultant boost revenue 20% and pre-tax profit 46%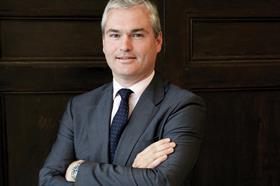 Turner & Townsend has posted bumper financial results for the year ended 30 April 2012, as the proportion of its turnover drawn from overseas markets topped 50% for the first time.
Revenue and profit grew in each of the global consultant's seven international regions, leading to a 20% jump in revenue overall to £244.3m from £204.3m the previous year and a 46% rise in pre-tax profit to £23m from £15.7m.
Chief executive Vince Clancy told Building the company was looking to push the proportion of its turnover from overseas from 54% to more than 60% in the current financial year.
He added the firm was one of "few companies" around the world with expertise across infrastructure, natural resources and property that could service "mega clients and mega projects."
He said the firm's strong results showed "[our] investment in a global footprint and in diversifying our business has paid off."
The company's Americas business grew strongly by 56%, the accounts showed, supported by the acquisition of New York-based project manager Ferzan Robbins & Associates last October.
Clancy said the firm will continue to look at potential "bolt-on acquisitions", particularly in Asia and the USA.
The company's UK business also grew over the period by 6%, which Clancy put down to an increase in market share.
The firm is still "waiting for the market conditions" to float on the stock exchange, Clancy said, but added he was "confident" the company was robust enough to do so.
Turner & Townsend had planned to float in 2008 but shelved the plan because of turmoil in the financial markets.
"It's been very difficult [to float] but we continue to speak to the market," Clancy said. "We have concentrated on our side of the bargain by building a company that when the market returns can float."
The company's natural resources business performed particularly strongly over the financial year, growing 66%.
Clancy said the firm expected to see further growth in the sector, particularly as oil, gas and mining projects became "larger and more complex".
He said he was "happy" with the company' global footprint and predicted the firm would now concentrate on "growing more critical mass" rather than opening many new offices.
Turner & Townsend opened new offices in Australia, Canada, Germany, India, Oman, Uganda and the UK last year, taking its total number to 74.
Staff numbers also grew from 2,342 to 2,781 at the end of the financial year, with more than 50% based outside the UK.