Two more senior directors are to leave Bovis Lend Lease, in the latest management changes at the firm
David Sutton, head of the company's consultancy arm and a board director, is understood to be leaving the company shortly after helping with transition arrangements. He had been with the firm since 1996.
Meanwhile, Andy Winter, Bovis' commercial director for UK south, is retiring.
The commercial director for UK north, Tom Spilsted, will take on Winter's responsibilities with the new title of commercial director for England and Wales.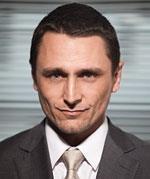 The departures are the latest in a string of changes at the firm, which parted company with former chief executive Nick Pollard earlier this year.
Others to leave recently include Tony Lenehan, the former head of UK north, who was appointed chief executive of fit-out contractor Styles & Wood two weeks ago. After Lenehan's exit, Julian Daniel, former head of UK south, took responsibility for the English and Welsh businesses.
Bovis is looking for a managing director to oversee its operations, having scrapped the role of chief executive in the restructure.
The managing director will report to Dan Labbad, previously the head of Lend Lease's development operations in Europe, who now runs Bovis Lend Lease in the UK.
Building revealed two weeks ago that Bovis had begun a redundancy consultation with 150 workers on the 2012 athletes' village, although a flurry of contract wins could save some of the jobs.
The company this week obtained planning permission for £70m of work on two schools in Wandsworth, south-west London, under the Building Schools for the Future programme.