Executive director Bob Clark retires from the firm, along with the HR director of the regional business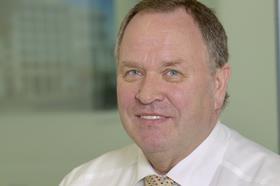 A Balfour Beatty executive director and its construction services regional human resources director have both left the firm, Building can reveal.
Bob Clark, former managing director of Balfour Beatty's major projects division, was appointed as an executive director as part of the firm's management reshuffle in November last year, but has now retired from the firm.
A spokesperson for the firm said Clark's departure last month was "planned".
Building can also reveal the human resources director for the firm's regional business, Adam Parker, left last Friday (26 September).
The news of the latest departures follows the departure of Mark Cutler, managing director of Balfour Beatty's UK regional construction business, revealed by Building on Monday, after just eight months in the role.
The firm said that Cutler's role would not be filled and the firm's four regional construction directors would now report directly to Balfour Beatty Construction UK chief executive Nick Pollard.
The departures come at a tough time for the contractor after it announced a £75m profit warning on Monday, its fifth profit warning in less than two years.