But government data shows overall sector activity almost 6% below pre-pandemic levels
The construction industry had been less affected by the reintroduction of covid restrictions in the fourth quarter of last year than other sectors, with 80% of businesses continuing to trade during the period.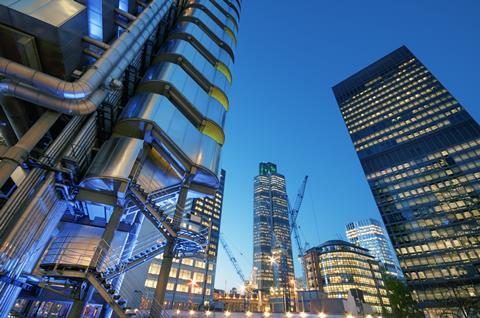 Two-thirds of firms reported unchanged or increased turnover in comparison with what would be normally expected for the time of the year, according to the Office for National Statistics (ONS).
However, health and safety requirements, such as social distancing, continued to limit capacity and work levels.
The ONS data revealed that activity in construction was still 5.9% below the final quarter in 2019 - the last quarter to be completely unaffected by the covid-19 pandemic.
This compares favourably with the services sector, where output was 6.8% down on pre-pandemic levels, but is less good that manufacturing which was just 3.2% below Q4 2019
The GDP quarterly update showed that construction output had increased by 2.7% in Q4 2020, a downward revision from February's first estimate of 4.6% .
Construction activity rebounded most dramatically in Q3 of last year, leaping by 41.3% compared with Q2 at the height of the disruption of the first lockdown.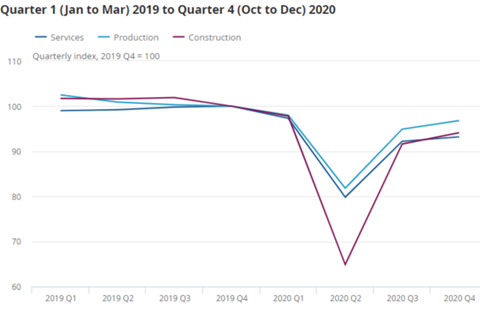 Overall the ONS said the UK economy rebounded more strongly than expected in the second half of 2020, with GDP rising 16.9% and 1.3% in the third and fourth quarters respectively. Early estimates had predicted 1% growth between October and December.