Peter Williams will become chairman of the developer after its AGM next July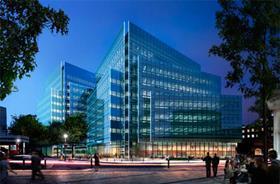 Developer U + I, formerly Development Securities, has appointed Peter Williams as chairman designate and independent non-executive director.
Williams will join the board from 4 January next year, and will become chairman after the firm's AGM in July when current chairman David Jenkins steps down.
Williams has over 30 years experience at board level having been chief executive of Selfridges and Alpha Airports, and is currently chairman of online fashion retailer boohoo.com.
Commenting on his appointment, Williams said: "Across the real estate sector, the needs of end users are now, more than ever, driving the shape of property development, and I am confident that my experience and knowledge of consumer-facing industries will be a valuable addition to the Company."
Matthew Weiner, U + I's CEO, said: "We are delighted to welcome Peter Williams to the U+I Board, who brings with him an enormous amount of experience that will support and benefit the business.
"His experience of high street and town centre retail is highly relevant to a number of our projects and his insight will be particularly valuable as we embark on our planned changes to our investment portfolio."