Over three quarters of the union's members voted in support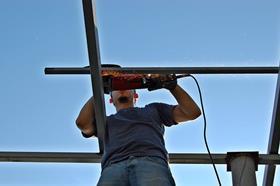 The majority (85.5%) of union Ucatt's members have voted to merge with fellow union Unite.
The date set for the formal merger of the unions is the beginning of January next year and over the coming weeks Unite and Ucatt will be finalising details of the move.
Ucatt acting general secretary Brian Rye said: "By joining with Unite, the industrial muscle of all construction workers will double overnight, which is good news for all members.
"Employers are going to have to get used to dealing with one voice and one union. They need to understand that shoddy and underhand practices including; dismissing workers without warning, exploiting workers by paying them via agencies or umbrella companies and ignoring key safety laws will not be tolerated and will be exposed."
Unite general secretary Len McCluskey added: "This is a historic moment for the construction industry and the men and women who work in it. From January 2017, construction workers will for the first time have one united powerful union on their side at work."
Previously Ucatt has said the decision to merge with Unite was made in order to protect its future and to maximise the representation of construction workers in all sectors.
The union in its most recent set of results reported a shortfall of £2.3m in its accounts as it posted a total income for the 2014 calendar year of £6.9m, £5.4m derived from membership payments, but its expenditure for the period was £9.2m.