3DReid and AndArchitects win work on Rio Olympics velodrome and handball arenas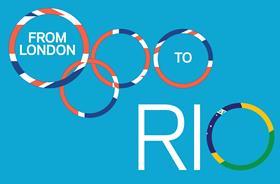 Architects 3DReid and AndArchitect have both won work on the 2016 Rio Olympic games.
3DReid have been appointed to the team delivering Rio's Olympic Velodrome. The practice, which worked on the Sir Chris Hoy Velodrome in Glasgow, is working with local practice Blac Architects.
Meanwhile, AndArchitect are in a team with local practice Lopes, Santos & Ferreira Gomes to provide design for the handball arena.
Gordon McGhie, adviser to the Rio team at 3DReid, said it was "fantastic" to win a place on the Olympics.
He said: "Rio promises to be an amazing show and it needs to be as London 2012 raised the bar so high. We're delighted to be a part of it and look forward to building on our partnerships with the Brazilians. It represents a great opportunity for UK consultants and contractors."
Manuel Nogueira, managing director of AndArchitects said the practice would bring its expertise of working on six temporary building projects for the London Olympics to the Rio games.
Lord Sebastian Coe, who is currently hosting a trade mission of British firms going to Brazil to sell their expertise to the Rio Olympic Games, said the London Olympics "would not have been possible without the expertise of British business".
"I hope that organisations up and down the country follow this example and use the positive impact generated by the Games to reach out to new markets and grow their businesses," he said.